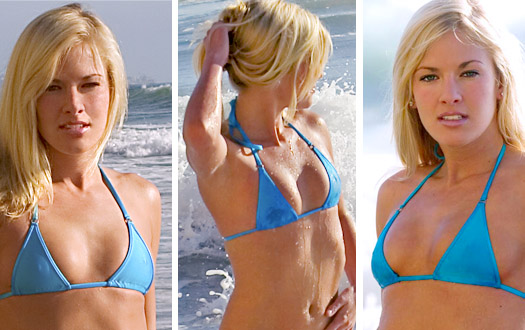 Micro Bikini Minimal Coverage Triangle Top
The classic Sweetstring's Micro Bikini top, offering minimal coverage, is our standard top. What better way to capture the feel of the sun and surf. A sliding micro bikini triangle is offered in a variety of fabrics, you choose the coverage, or sheer sizzling sexiness!

Sweetstring Bikinis are designed for minimal coverage and are form fitting. If you desire less (or more coverage) order a size smaller (or larger).








#301 Micro Bikini Minimal Coverage Triangle Top $22.95