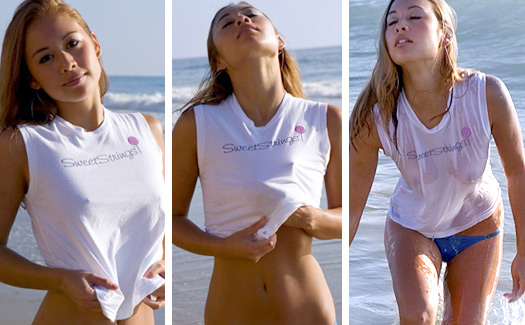 Sexy Sleeveless T-Shirt by Sweetstrings Bikinis
As wonderful as our Cotton T Shirt, this version offers the same traditional T- shirt updated in the softest 100% cotton jersey available, but without sleeves. Lightweight and breathable, a sleeveless, sexy version of an old favorite.

Available in White. Sizes small, medium and large.


#502 Sexy Sleeveless T-Shirt by Sweetstrings Bikinis $19.95